Well we've reached the last week of the Hounded Read-along. It's been all kicking off and things have all come to a head for Atticus. This is my second time of reading Hounded and I distinctly remember feeling quite sad that I had reached the end of the book! For anyone who has never joined a read-along, I recommend it. As it happens I had read this book before but it can be a great way to be introduced to new books and to meet new friends and bloggers.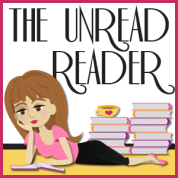 Questions for Chapters 21-25 + epilogue
1. In a moment of anger, Atticus reveals something about himself that he usually keeps very secret, for his own benefit. Has something similar ever happened to you? Have you ever spilled a closely guarded secret in a moment of excitement or anger or absent-mindedness?
Not one that I can remember, I'm pretty good at keeping secrets for people and haven't had the situation where you can slip up in anger. There may well of been a time though and I just can't remember I suppose. I'll stick to the notion that I've never done it. What I can't remember doesn't count, LOL!
2. Atticus tells Mrs. MacDonagh, "the universe is exactly the size that your soul can encompass. Some people live in extremely small worlds, and some live in a world of infinite possibility." Then he asks her what she is going to do with the new information she has discovered. What would you do if you found out that other beings were among us? Would
you
deny it or embrace it?
Hell yeah, I would embrace it, I would LOVE LOVE LOVE for their to be other beings! How amazing would that be. I know it would have implications if their were other beings walking amongst us but I would be so cool! To think there was more to this world then we know, oh if only. I always like to think there is but sadly I don't think we have any sexy druids/vampires or werewolves living among us. Here's some pictures of some other beings we have had the pleasure of seeing on TV or film. How could having men like these around not make the world a better place!
So above is a selection of some of the fine fellows from the fantastic series such as Vampire Diaries, True Blood, Moonlight (wish that was never cancelled) and Twilight.
Oh and who wouldn't want this fine young Druid walking amongst us
3. So far, Atticus has revealed a few of his powers and has even shared some power by putting bindings on Granuaile. What do you think has been his coolest or most helpful power so far?
Drawing energy and power from the earth is pretty amazing, the fairy specs come in handy too, oh and obviously his power to heal himself and block out pain would be a serious bonus. I would also love to be able to shift shape, being able to change into a dog or a bird could get you out of a few dodgy situations. Being able to put some bindings on Granuaille is rather handy so that she could draw on his power. All of the things Atticus can do are pretty awesome.
4.

Atticus

gets pretty pissed when he finds out that

Aenghus Óg

is drawing power from the Earth and, in turn, killing it. That's when

Atticus

decides he must fight the old Fae for committing such a heinous offence. What is something you would fight for, even if it meant you might die trying?
I think that was a damn good reason for Atticus (being a Druid 'n' all), getting pissed with Aenghus
Óg, never mind his countless attempts on Atticus's life!
I would fight for my own life or my families if someone was threatening us. I admire the brave men and women who joined the armed forces to fight for their country and I could fully understand them being drawn to that career, I'm not sure if I would ever be brave enough for that but I think it would be wonderful to be part of a team who can help save someones life in those situations.
I have been in a situation where either my fight or flight response had to kick in. Thankfully my fight response kicked in. I'd got home late one night when I was living with my parents, I was in my early 20's. I pulled up outside my house and was talking on my mobile to a friend, suddenly somebody opened my door and there was a man standing there! He tried to grab me (think he wanted my car), I was shouting and screaming and having a bit of a scuffle with him, bit the b******s hand. I then said to him take my car, let me get out as he stepped away slightly I slammed my hand on the horn and made lots of noise, at this point my parents came running out and the offender scarpered! All ending well and thankfully I was just left a bit shaken (to say the least).
Until your in a particular situation you never really know how you will react. There are plenty of worthy causes and reasons to fight for but to die for? Not sure, except as I said for my family, I would fight to the death for them.

Ooooh

does that make me sound bad ass,

LOL

! Not according to Hubby who as usual is comparing my strength to a day old kitten! When your in that situation though it would be pretty emotional and I'm sure there would huge surges of adrenaline going on, so who knows what would happen. Not sure if I'm babbling now :)
5. What did you think of the final showdown between Atticus and Aenghus Óg? Did it go down the way you expected? Was there anything about their battle that surprised you?
Well I expected Atticus to win, that's usually how these things roll. IT was a well written battle. Death turning up was a good twist. I found it all a bit nail biting and was very happy that Atticus prevailed. I was surprised by Flidais and the sneaky pointers she gave Atticus. It was interesting how throughout the book I felt you never quite knew who to trust.
6. What was your favorite/least favorite part of
Hounded
? Who was your favorite/least favorite character?
I really don't think there was anything I disliked about Hounded, I didn't want to finish the book because I loved it so much and didn't want it to end. But thankfully I had more books in the Iron Druid Chronicles to read! Ok, so the characters, how do I choose a favourite? Well it would have to be Oberon, with Atticus coming in a close second, then there would be the widow MacDonagh, oh god then there's Hal and Leif, oh and I kind of like the Morrigan. Here I go again, I love most of the characters but if I really had to choose it would have to be everybody's favourite hound, Oberon. I suppose those nasty witches would be my least favourite characters but then they do help make the stories. Oops nearly gave away part of one of the other books, forgot the character I was going to talk about wasn't in Hounded!
7. What do you think is coming up next for Atticus? Will you continue reading this series, and if so, what do you hope to see happen in the next book?
I have read all the books up to now so I know where things are heading but I am

sooooooooooooooooo

excited about Tricked being released in April!!!!! Can't wait to see what is in store for

Atticus

and Oberon. Not to sure what it will be but I think we know by now, there will be trouble and no doubt lots of

it. Oh

and I'm sure

Atticus

will have altercations with at least one hot female! I would like to may be see him and

Granuaille

get it together. May be Oberon will find himself a cute French poodle to settle down with? Who knows. What I really hope is in store for

Atticus

and Oberon is a movie or TV series, how amazing would that be?
This was my first read-along and I loved doing it. It was great to meet other bloggers and read their fabulous answers. I shall definitely look out for more read-alongs particularly one where I haven't read the books before. Can't really believe its all over, where has the weeks gone. Well for those of you who have only just been introduced to the Iron Druid Chronicles I highly recommend reading the rest of the series!