So can you believe it week 3 of the read-along and it's all going on for are favorite Druid. For anyone reading this whose now thinking 'huh?' *whilst scratching head and looking perplexed* the following quote from

Geeky Bloggers Book Blog will explain all:
In case you haven't heard there is a group of kick ass chicks doing a Hounded Read-a-Long! Amanda of On a Book Bender, Ash of Smash Attack Reads!, Jen of In the Closet With a Bibliophile, Missie of The Unread Reader, and I would love for you to join us for the fun and laughter that is sure to happen!
Announcing the Kiss Me, I'm Irish read-along! This read-along is to celebrate the upcoming release of Tricked, the fourth book in the Iron Druid Chronicles, which comes out April 24th 2012! To prepare, we are reading/re-reading the series, starting with book one, HOUNDED by Kevin Hearne, and we'd like you to join us!
If your looking for a new book to read I highly recommend Hounded which is part of the Iron Druid Chronicles. What more can you ask for a sexy Irish druid and a talking dog!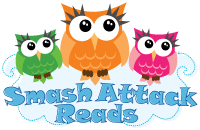 On with the questions. This week the read-along is being hosted by
Week 3 - chapters 11-15
1. I love Leif Helgarson, Viking Vampire, Esq. I have to say that combo makes a pretty cool attorney. If you could have a paranormal/mythical beastie (or combo) covering your tuckus in court, what would you choose and why?
Love Lief too, Viking Vampire, how cool is that! Ok so it may sound boring but I would go for the vampire/werewolf combo, both would be extremely beneficial and could help you get out of some pretty sticky situations. They would bring some unique qualities to a law firm and would have some interesting connections. I think the battle of egos you could potentially get with two alpha males would be well worth the benefits you would gain for such a combo!
2. The police show up to question Atticus about his Irish Wolfhound, Oberon. If you could own any dog breed, what would it be and why? (P.S. Oberon is going on my list of favourite sidekicks!)
Now this is a really tough one. I am a dog lover and there is so many gorgeous breeds to choose from. I love my dog he's a cross between a Springer Spaniel and a Collie (both pedigree's of course, so he is officially a Sprollie, two wonderful breeds rolled into one. The other two breeds I loved are Great Danes and Irish Wolf Hounds (loved them before Oberon and he just helped my love to grow deeper!). So I can't do it, I can't choose between them, so I'd have all three Spike and his two body guards! (oh the Chihuahua's not part of his gang)
3. Malina Sokolowski and the other Sisters of the Three Auroras coven have my antennae up. What is your opinion of them?
Oh those witches, my antenna's up and alarms are ringing and from what Atticus has told us about witches rightly so! This is kind of hard as I have had the pleasure of reading this before so I know things.....
4. Brighid, goddess of poetry, fire and the forge, gave Atticus the power of Cold Iron, which can be used to fight off that nasty lilttle hellspawn. If you could wield one magical power, what would it be and why?
There are so many uber cool powers to choose from but which one would I choose. Healing powers would be good but then I'd also like to freeze time, like Piper in Charmed, ooh but then I like to have Paiges power's too, her abilities were orbing (she could 'orb' from one place to another) and glamouring (she could shapeshift into different human appearance) but I would want to be able to be able to turn into an animal too! Ok I'm doing it again, I'm being greedy and want all the powers! Right I'm gonna choose one, hmmmmmm. I pick Paige's powers, ok I know, I know that's two. I just couldn't do it, sorry ;o).
5. The cops show up at Atticus' shop to search for poor Oberon, who remains magically hidden throughout the ordeal. What is the one thing you would do if you could remain hidden from sight? I want to hear some good answers for this one!
Oh the mischief you could get up to, the secrets you could over here and the sights you could see, eh! Ok so once I'd checked out the England Rugby team's changing room after a match. I might go and sit in on the Queen and Prince Phillip during their evening meal to see how they behave when their on their own or I'd like to sit in on a top secret meeting or rendezvous between someone famous or some of our world leaders, to see what was going down. It would be pretty interesting I'm sure to sit on a meeting between Barack Obama and David Cameron when their on their own. OOh just thought of another one I could sneak around Tiffany's in New York and may be some gorgeous jewellery may accidently on purpose would fall into my bag! There I go again, I haven't managed to answer 'the one thing' I've listed several, but hey if I could remain hidden from sight I would fit in as many things as I could that I wouldn't of been able to if I could be seen! Oh and they wouldn't all be involving people like the Queen and Prime Minister, there's plenty more exciting people to spy on, ooh er!
Thanks for the great questions Smash. Once again this has been great fun. Looking forward to next week, just can't get enough of Atticus and Oberon!