This year I finally got round to making an advent calendar. BUT note to self don't leave making things such as advent calendars to the last minute i.e the 29th November!
It was all a bit of a rush job but I love how it turned out.
Now as it was all a big rush I didn't have time to take lots of pictures as I was making it but I shall explain all and it's super easy.
All I used was red felt, some pre-cut felt snowflakes, green ric rac, red ric rac and pegs.
I cut out 24 squares measuring 3 and half inches by 3 and a half inches. I chose this size out of ease as I have a 3.5 inch grid ruler.
Next I cut along 3 sides of the squares using my fabulous new scalloped edge scissors. These scissors are excellent and I have lots more plans for these babies.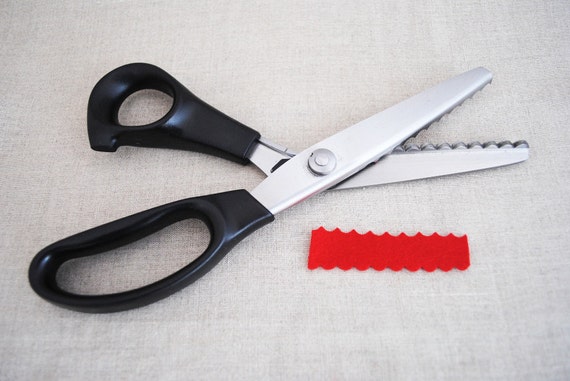 Cloud Craft Shop on Etsy
After I cut along the 3 edges, I stitched along each scalloped edge leaving the straight edge open, back stitching at the start and end. I placed the edge of the scallop at the edge of the presser foot to get my seam.
Once everything was stitched I stuck on the snowflakes using fabric glue. I had to make a present out of white felt and red ric rac for day 24 because I managed to tear one of the snowflakes.
After sticking on the snowflakes I made 2 incisions through both layers of felt and threaded through the green ric rac.
These very cute pegs are from
Tiger Stores
, which is one of my favourite shops. I wrote the numbers on with a black sharpie amd now they make perfect advent pegs.
Lastly for the finishing touch I stuck on some cute mushrooms which again were from
Tiger Stores
to the end of each piece of ric rac.
My next plan is to make some cute Santa napkin rings. Have you been making anything for Christmas? I'd love to hear all about it
Linking up with these parties:
Making the world cuter
Handmade Monday @ Handmade Harbour
Thanks for stopping by, let me know about your Christmas makes in comments.